THE CATT CONCEPT©
"When management is misguided enough to hire and fire frequently at all levels for shortsighted economic reasons, the very nature of the industrial situation changes fundamentally. As a result, new behavior patterns develop among those enmeshed in the New Reality. These behavior patterns are governed by certain laws, and it is a wise employee who soon learns to adapt himself to them…"

Follow this link to learn more:
http://ivorcatt.co.uk/x5aa.pdf
This book was translated into six languages. If you want to buy one, please contact
Ivor Catt – ivorcatt@gmail.com – or try one of the following links.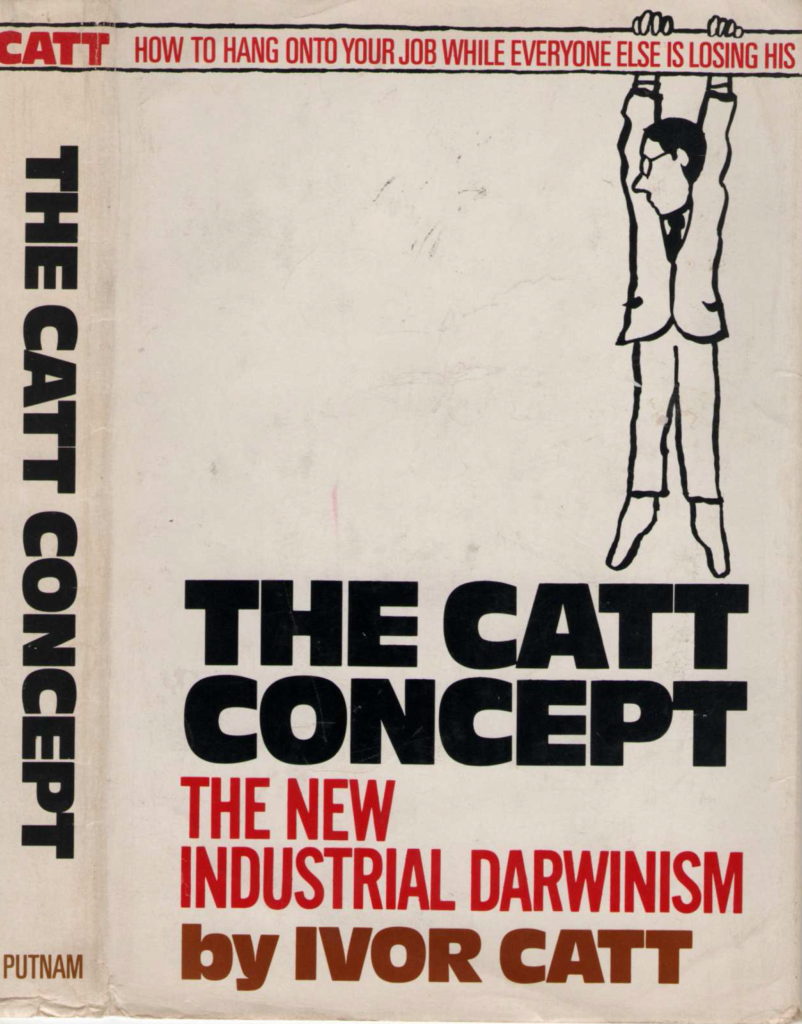 Ivor Catt, The Catt Anomaly. Science beyond the Crossroads, Westfield Press, England, first published 1996
Ivor Catt, The Catt Concept, Putnam, New York, 1971, out of print
Ivor Catt, Computer Worship,Pitman, 1973, out of print
Ivor Catt, David Walton, Malcolm Davidson Digital Hardware Design,Macmillan Press Ltd, London and Basingstoke, 1979
Ivor Catt, Death of Electric Current, C.A.M.Publishing, England, 1979, out of print
Ivor Catt, Electromagnetism 1, Electromagnetic theory approached via the guided TEM Wave, 2002, ISBN: 0-906340-10-1